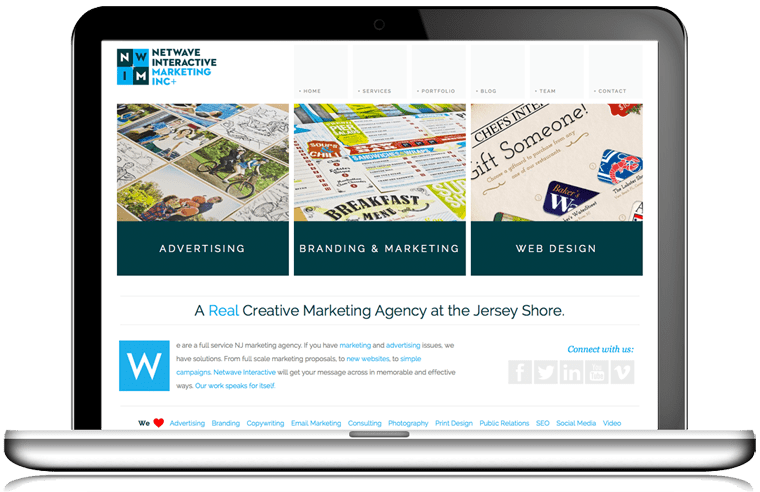 So we've launched a new company website. It's at least the sixth that I can recall. It's not that we didn't like the first five, but there are just so many new techniques and approaches that come along, we have to try them.
It's like a travel agent visiting all the islands before she can recommend one. Or a restaurant owner constantly eating fine meals in search of perfect recipes. You get the idea.
Our latest site is loaded with pictures because we really do some neat things. Like traffic stopping billboards or bank commercials that DON'T include talking heads. We've done a bunch of new logos and some really great web sites that are at the center of full-blown marketing campaigns.
We've never done a site that is so laden with our recent projects. We did that for two reasons. First, it's a great way to show the breadth of our talents. Second, I wanted our site to stand out from most other agency sites that use a lot of flash (literally and
figuratively) to say nothing.
I actually saw this on the home page of another agency: It's not about us. It's about you.
That copywriter should either be shot or given a new title of drivel writer!
So, when my creative team came to me with their new web concept. I said go for it.
I'm proud of the work we do.
I'll put it up against any agency/site.
I'll even put it up to your scrutiny.
Let us know what you think!